YOUR SCALP IS ITCHY AND FLAKES OFF?
If you've once experienced a flaky scalp, you know how embarrassing it could be
Don't dash immediately to the nearest drugstore to grab an anti-dandruff shampoo. You may experience the above-mentioned symptoms because of the dry scalp.
Dandruff and dry scalp can be a sign of the condition called seborrheic dermatitis. Both conditions can affect the sebaceous gland-rich regions of the scalp.
And here's the thing: if you have a dry scalp and you use an anti-dandruff shampoo, your scalp condition will keep deteriorating after every hair wash.
How to tell dry scalp from dandruff?
Read on to review dandruff and dry scalp most common symptoms
Dandruff
Itchy scalp and/or eyebrows
Large white or yellow flakes
Potential redness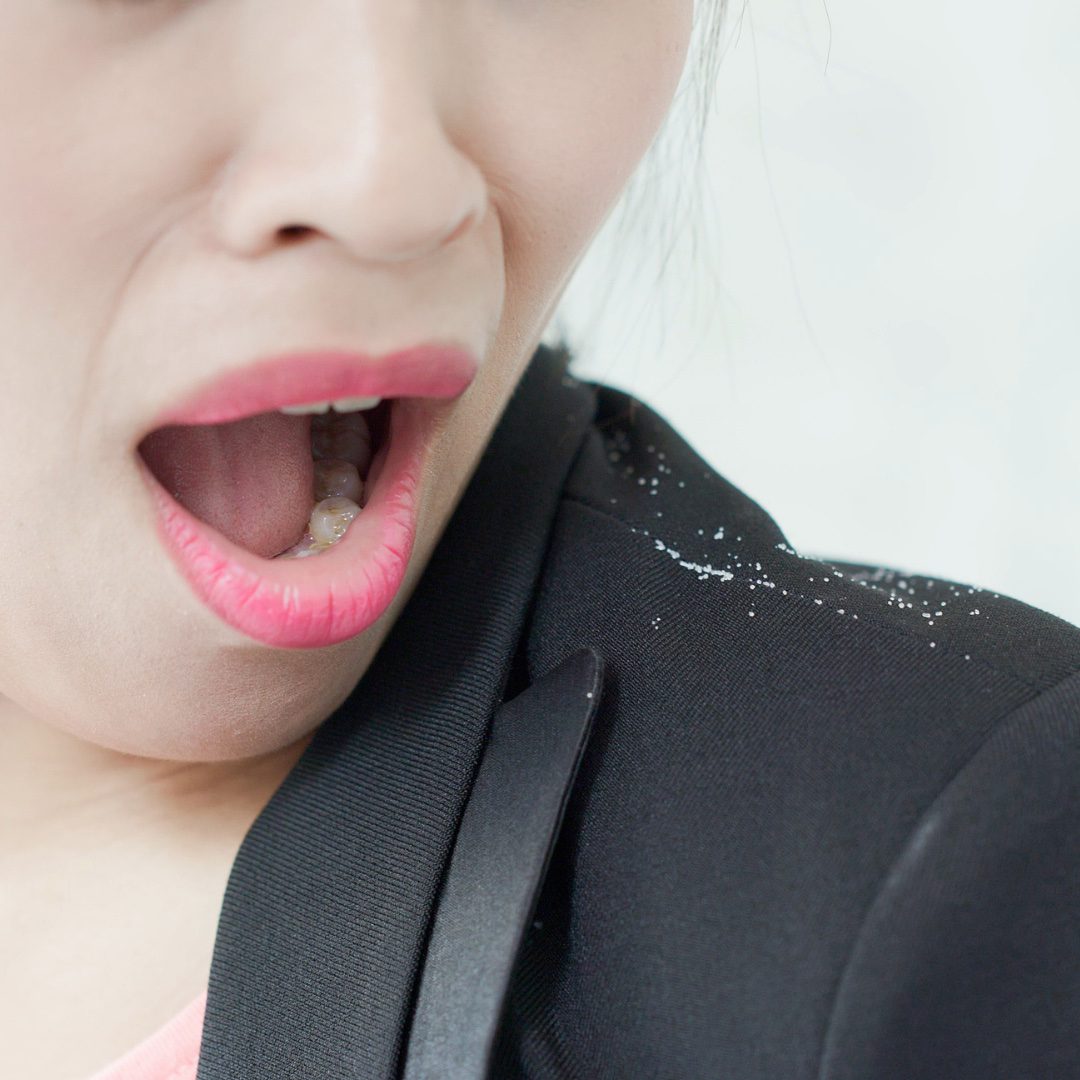 The most common sign of dandruff is when you start to notice white flakes falling from your scalp to your shoulders and back as you brush or tousle your hair.
Dandruff Treatment Tips
The intention is to balance the scalp microbiome.
Make sure that the following ingredients are presents at the label: salicylic acid, ketoconazole, zinc pyrithione, or selenium sulfide
Increase your Omega 3 intake
It's scientifically proven that omega-3s help to regulate oil production,which can in turn reduce the amount of fungal growth and flaking.
Make sure you add tea tree essential oil to your scalp treatments
Tea tree essential oil is known for its antifungal and antimicrobial properties making it a perfect pick for those who want to balance the scalp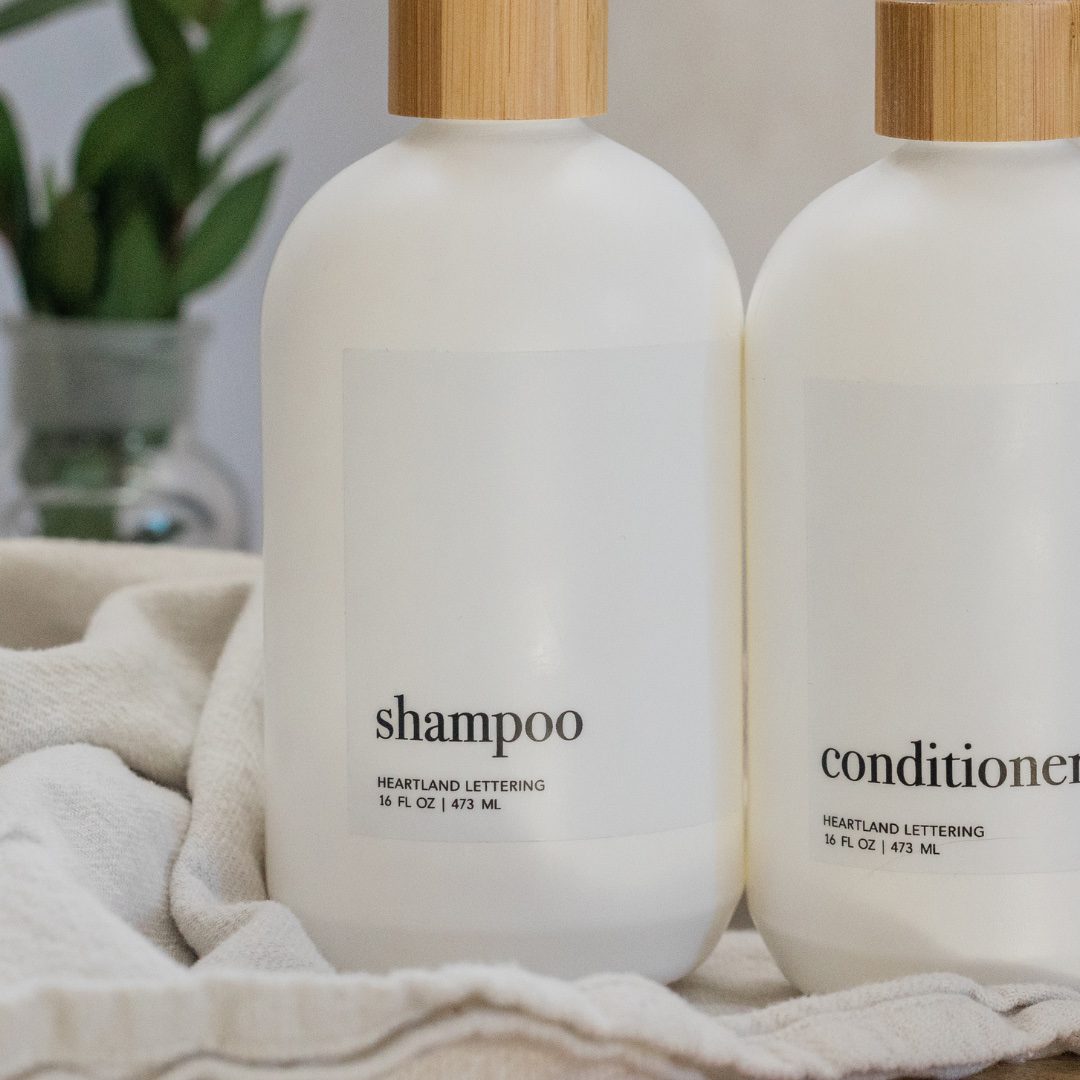 Dry Scalp
When it comes to dandruff we say that it's triggered by the overproduction of sebum. Alternatively, dry scalp means there is a depletion in sebum, its moisturizing agent. Insufficient sebum production can be caused by: genetics, lifestyle, diet, hair styling habits, weather, environment, health, stress, hormones, and medications.
Dry Scalp Symptoms:
Tightness, soreness like flakiness
Scalp itchiness
Dry brittle hair
Dry skin in other parts of the body
Small barely seen flakes
The key thing here is that in the majority of cases the flakes are visible only to you.
Dry Scalp Treatment Tips:
Do not neglect pre-shampoo scalp treatments
If you have dry scalp, it actually means that your skin is not moisturized enough. Use scalp oils prior to shampooing to relieve the tightness
Use gentle shampoo rich in emollients
With dandruff, it's crucial to use a shampoo with strong cleansing properties whereas when it comes to a dry scalp, you should steer clear from sulfates and Sodium C14-16 Olefin Sulfonate
Swapping out any harsh shampoos for ultra-gentle ones can seriously pay off.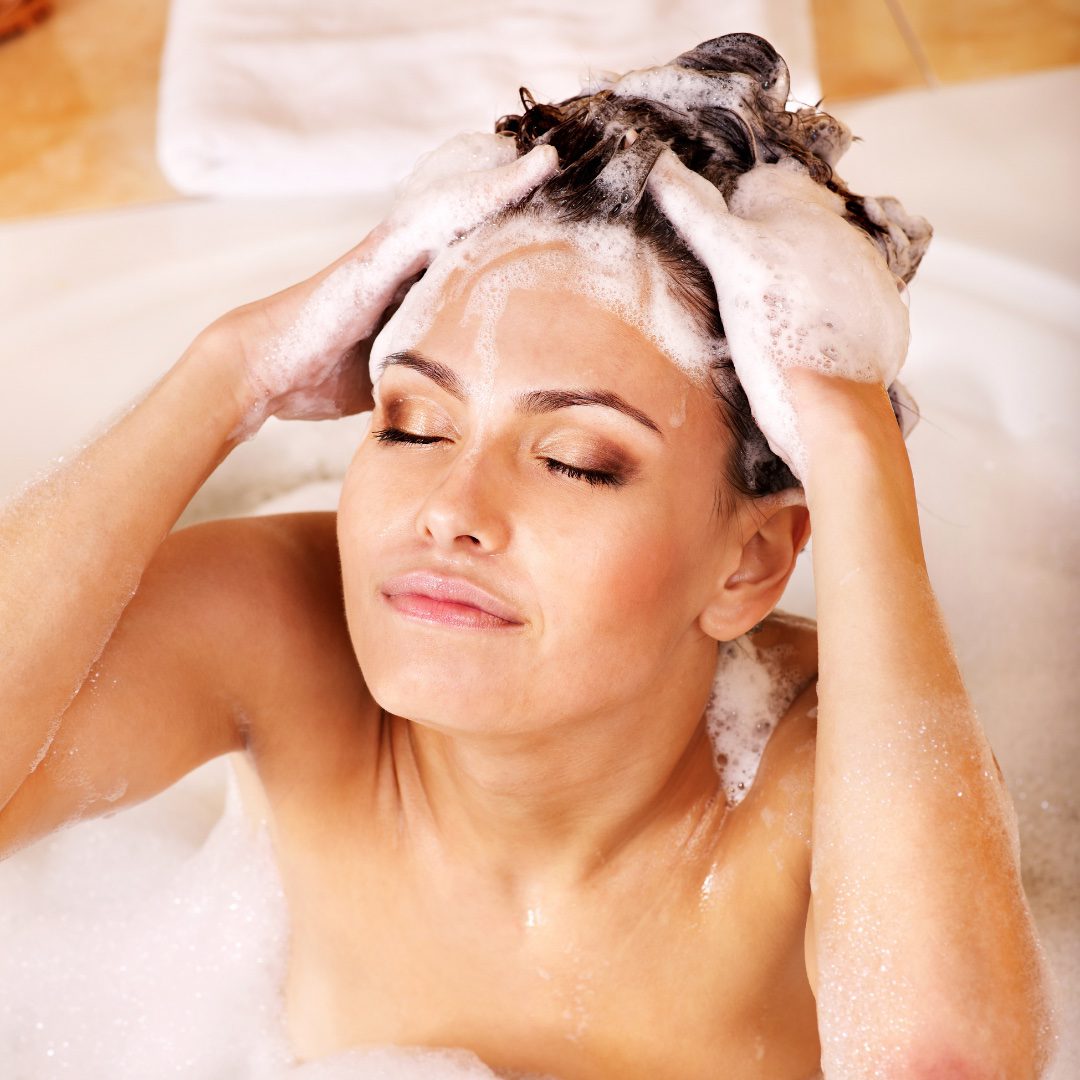 Eliminate products with short chain alcohol
Many hair care products are made with short chain alcohols. These ingredients can make your scalp dryness even worse
Running a humidifier pulls moisture back into the air and helps to improve dry, itchy scalp condition.
Use this table to diagnose your scalp condition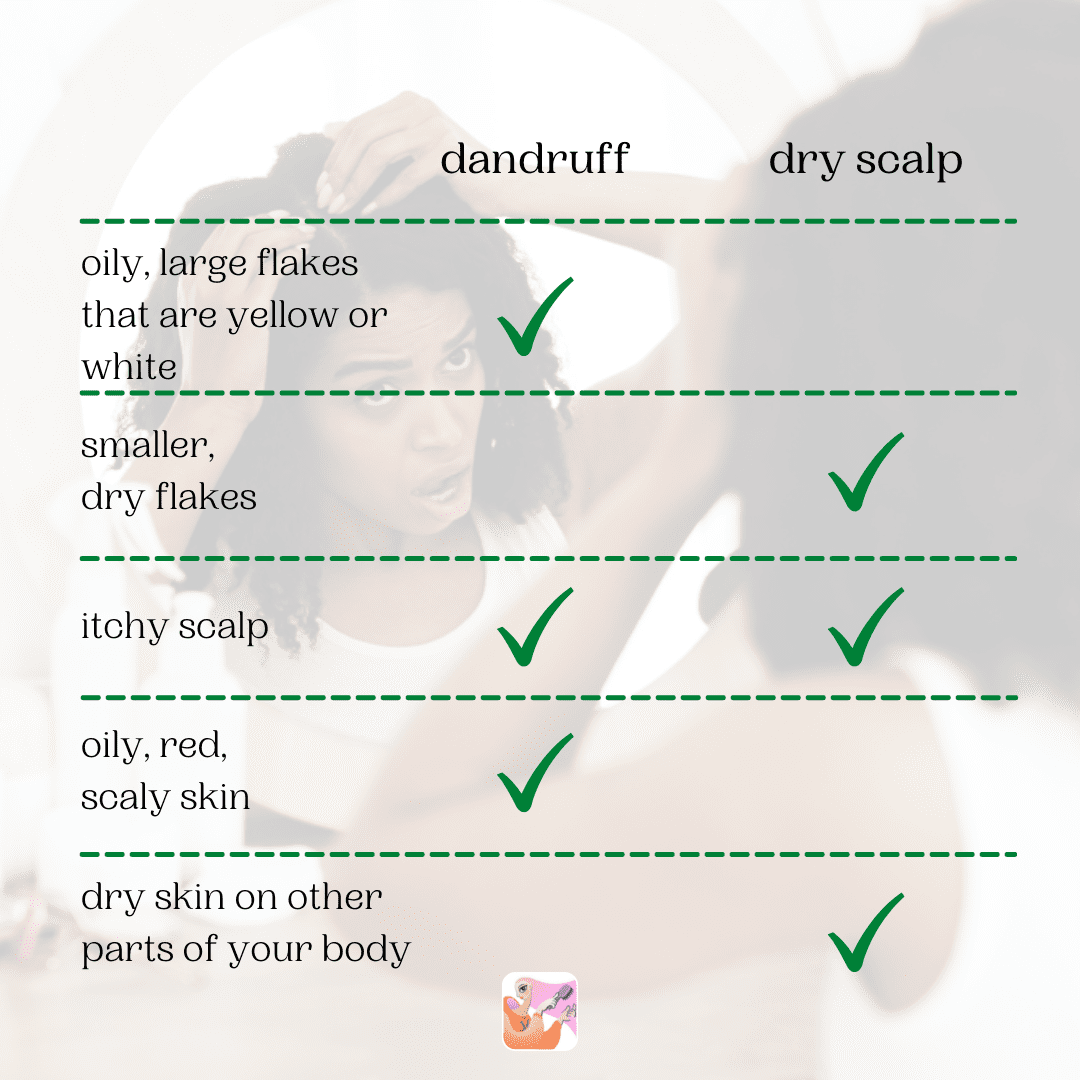 Stay tuned! In the next blog posts we'll review the best products and DYIs against dandruff